Dublin Vinyl is a state-of-the-art record pressing plant based in Ireland and servicing the world. Pre-register for exclusive early access to our crowdfunding campaign.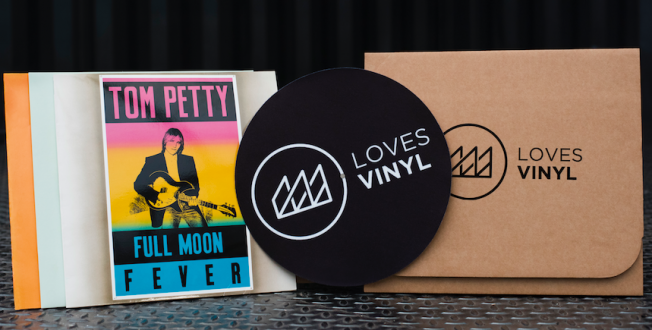 We manufacture vinyl for major record labels, pressing thousands for some of the biggest bands in the world, right through to small independent artists who need 300 copies of their latest album to sell at their shows.
We began manufacturing in January 2018 and currently have a capacity to manufacture up to 20,000 records per week. We plan to double that over the next few months and have recently launched our own consumer brand, LovesVinyl.com - The Record Subscription Club.
Our main focus has always been on manufacturing quality vinyl for our record label and artist clients.
Our clients include major record labels, independents, music management companies, distributors and artists. We're currently exporting to the UK, Germany, North America, and Australia.
We offer D2C Label Services and D2.Fan, enabling our clients to focus on music and marketing, while we do the rest. Our system fulfils orders directly from the artist and label online stores. We manufacture, warehouse, pick'n'pack and ship directly to our clients customers, reducing costs, lead times and increasing their margins.
Our D2C brand, LovesVinyl.com continues to grow, with customers in the UK & Ireland and plans to launch in North America in July. The Record Subscription Club ships essential albums, exclusive EPs and bonus collectables directly to its members every month.
This is an exciting time to get involved in Dublin Vinyl and its consumer brand, LovesVinyl.com.
In less than 18 months, we have built an exceptional manufacturing facility, established an amazing team and developed excellent relationships with some of the most successful record labels and artists in the world.
The proceeds from this raise will be used to increase our capacity and accelerate our sales and marketing reach through investment in equipment and expansion of our team.
We invite you to take part in our success!
Pre-register for exclusive early access to our crowdfunding campaign on Seedrs!
When investing, your capital is at risk. For information about how we use your personal data, please see our Privacy Notice.
Investing involves risks, including loss of capital, liquidity, lack of dividends and dilution, and should be done only as part of a diversified portfolio.
This form has been approved as a financial promotion by Seedrs Limited, which is authorised and regulated by the Financial Conduct Authority. By completing this form you are agreeing to comply with and be bound by our Terms of Service, which together with our Privacy Policy, govern Seedrs's relationship with you in relation to your use of the Website.